St Patrick's Day Fundraiser Help support the Band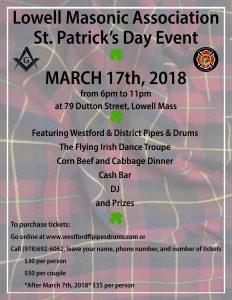 Performance update we are pleased to announce that the Flying Irish Dance Troupe will be performing again this year.
All proceeds to benefit the Westford & District Pipes and Drums and the Lowell Mason's Association. Please come out and support these two fine groups.
Tickets on sale now see link on right of page.