Memorial Day weekend the unofficial start to summer was also our start of a very busy month of June.  Our busy season however actually began mid May with the Westford Apple Blossom parade and a fun filled first of two band cookouts.  Capping off two weeks of Memorial Day parades/ceremonies, May 21 Lowell Ceremony, May 28th in Westford and May 29th in Winchester MA we began a month of various events.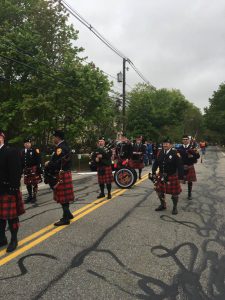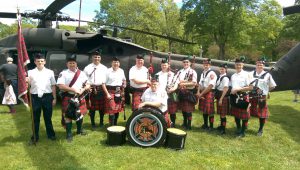 June 3rd we had the privilege of playing at the Milford NH Firefighters annual ball.  A fun night had by all.
June 6th we had the honor of piping Captain Day of the Sterling MA FD to his final resting place, RIP.
June 11th we had the honor of taking part in the Fitchburg Fire Memorial Sunday.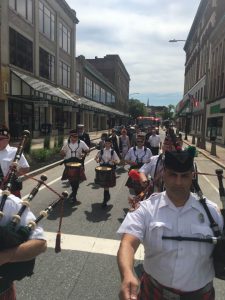 Upcoming for the rest of the month you can catch the band performing at the following events.
Westford Strawberry Festival the band will be performing at 1140am at the bandstand on the common.
June 24th we will kick off a Veterans Bike ride from Legion Post 273 in Burlington MA kickstands up at 11am
Mark your calendars too for July we will be marching in the Pepperell 4th of July parade on July 1st and on July 4th you can catch us at the Raymond NH 4th of July parade.  Stay tuned for more details to follow.
Interesting in joining this fun group.  Click on the join us banner to the right.  No experience required.