Christmas parades in December brought to a close a very busy calendar year for the Band.  On December 4th a couple of our members joined in with the Greater Boston Ff Pipes & Drums to march in the annual Maynard Christmas parade. The weather was partly sunny and a brisk 38 degrees or so.  Not to be outdone though the following week the Band marched in the Hampstead NH Christmas parade with a chilly temperature around 30 degrees.  Despite the challenges of playing in the cold both parades were a success and a great way to end a great year for the band.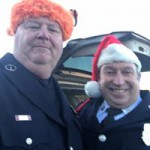 In some manner or another the Band took part in 39 different events this past year.  From piping duets, to mini bands, to full band participation we performed in 11 parades, 14 ceremonies, 7 concerts, 4 funerals and 3 misc events.  Our highlight of the year again was having the honor to play for the Change of Command of the Sgt Major for the 25th Marine Corp Regiment which included honoring the retirement of Sgt Major Linch for 30 years of service in the Corp.  Despite finishing the ceremony in what can only be called a torrential downpour a festive celebration followed.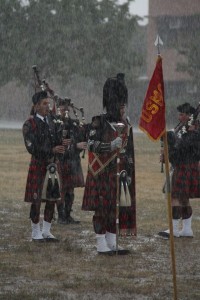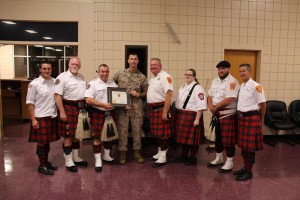 During the year we saw our membership increase with two new pipers and two new side drummers joining the squad.
2017 is already shaping up to be an exciting season.  Not to be missed is our expanded Kick Off to St Patrick's day fundraiser.  See the banner to the right.  Tickets are on sale now and can be purchased online or through any band member.  Don't wait, this promises to be a great night.
To our friends and supporters, our brothers and sisters in the Fire, Police and EMS services, our service men and women and to all who enjoy the pipes & drums the Westford Ff Pipes & Drums wish you a very Merry Christmas and a safe and Happy New Year!!!